National Science Foundation: An Inside View
---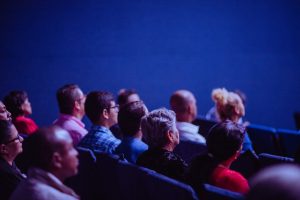 Where:
Bidgood 310
When: Friday, September 13th, 2019 from 1:30 P.M. – 2:30 P.M.
Who: All are invited to attend
What: Join us for a visit from Nancy Lutz, Program Director for the Division of Social and Economic Science at the National Science Foundation. Dr. Lutz will speak on the NSF's "Big Ideas for Future Investment" initiative.
About Dr. Lutz
Dr. Lutz is in charge of the Economics Program in the Division of Social and Economic Sciences and is currently also a member of the coordinating committee for NSF's Science and Technology Centers Program. Her responsibilities include coordinating the review process, making funding recommendations, and participating in the development of new NSF initiatives.
Before joining NSF in 2007, she was an Associate Professor of Economics at Virginia Tech. She earned her Ph.D. from Stanford Graduate School of Business and was an assistant professor at Yale before moving to Virginia Tech.
Earlier in her career, she was the first Visiting Scholar at the Federal Trade Commission, where she consulted on antitrust policy and on a variety of issues in regulatory economics. Her research focuses on information issues between firms and buyers, particularly in product warranties and business format franchising and has been published in the RAND Journal of Economics and the Review of Economic Studies
Contact
Associate Dean for Research